Champions League - AEK's Mr InVince-able once again is MVP of the Week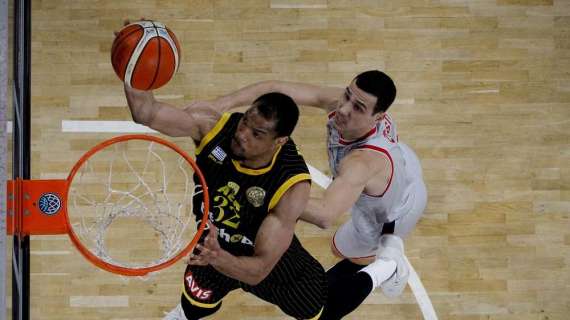 Last year's winners, AEK, are surefire title contenders. That doesn't mean this team that's already got a spot in the Play-Offs sewn up is a lock to even make it past the Round of 16. Yet AEK have provided enough evidence that a repeat is possible. And the player giving much of that evidence has been the high-flying, hustling and energetic Vince Hunter.
If the season were over right now, Hunter would be the favorite to be named BCL MVP. His latest effort in a 90-82 win at Montakit Fuenlabrada on Wednesday was similar to his others in the AEK this season.
He had 24 points, 11 rebounds, 5 assists, 2 blocks and 2 steals.
When the Basketball Champions League braintrust gathered to discuss MVP of the Week candidates, well, you know who everyone was talking about.
Yes, Hunter has been named Gamedaty 12 MVP of the Week. He was also the Gameday 4 MVP.
It's not that he's doing anything different to other seasons. He's just doing it a little more consistently.
"I don't have any secret," he said. "I just try to play hard, go out there and do my job every day. My teammates are looking for me and I'm playing with confidence. "
His latest double-double was his third of the campaign. He could easily have more. Hunter has twice had 9-rebound games and on three other occasions pulled down 8 rebounds. He has scored in double-digits in all but two games.
Hunter has averaged 18.2 points, 7.7 rebounds, 1.3 steals and 1.1 blocks.
Vince Hunter's (24PTS 11REB 5AST) monster double-double performance vs. Montakit Fuenlabrada