Champions League - Rich dividend: Besiktas star claims MVP of the Week honor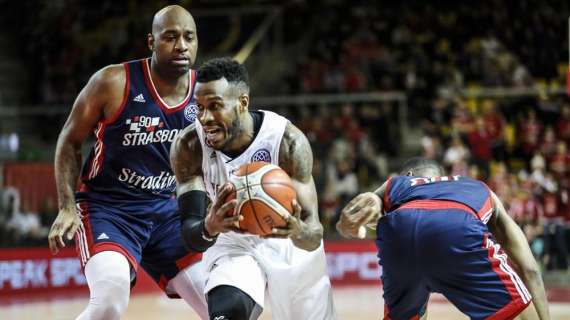 After a single victory in their opening five games, Besiktas have reeled off four triumphs in five games, the latest a 69-64 triumph at Strasbourg on Tuesday night. The most impressive player in that outstanding win was Jason Rich.
The 32-year-old set the tone from the off and finished with his season high of 28 points. Rich, who has a "jump-on-my-back-and-I'll-carry-you-to-victory" quality when the games are hot, has been named the Gameday 10 MVP.
"Sometimes you have those games where you have it going, everything is working, and luckily for me, it was at the right time because that was a big game for us," Rich said to the Basketball Champions League website.
"It was a game that we definitely needed to win to help ourselves stay in position to advance in the Champions League. Once you realize you have it going, you want to stay aggressive but at the same time, I'm happy we played well, stayed focused and won a big game on the road."
Besiktas are 5-5 and in fourth place in Group D behind Segafredo Virtus Bologna (8-2), Promitheus Patras (7-3) and Strasbourg (6-4). Right behind them, however, are Filou Oostende (also 5-5), medi Bayreuth and Neptunas Klaipeda (both 4-6) and Petrol Olimpija (1-9).