NBA | Pelicans, David Griffin: "Williamson is a max player, that's easy"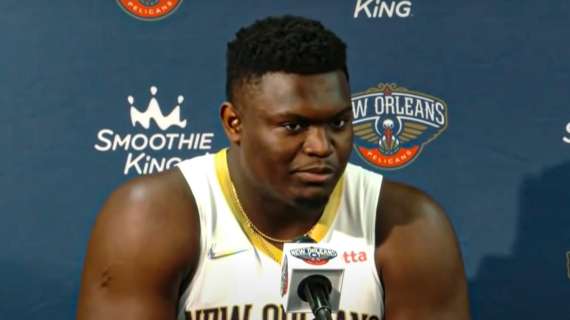 The New Orleans Pelicans will offer to Zion Williamson the five-year, $181 million max rookie extension. The vice president of basketball operations David Griffin talked about it on The Ryen Russillo Podcast.
"It's not a big decision, it's a pretty easy decision. The kid's historically good when he plays ... this is a max player, that's easy.". Williams didn't play in the 2021/22 season due to a right foot fracture. In three years in the NBA, he only played 85 games, with 25.7ppg, 7rpg, and 3.2apg.
"What becomes significant as a team that's a small-market team and as a team that can't make mistakes in terms of injuries over time, you have to indemnify yourself in some way for that and that's fine," Griffin said. "But the decision of whether or not this is a max player is an easy one. It's really going to be about if you're all the way in with us this is what it looks like and we're all the way in with him and I think we always have been."