The NBL an option for LeBron's oldest son Bronny James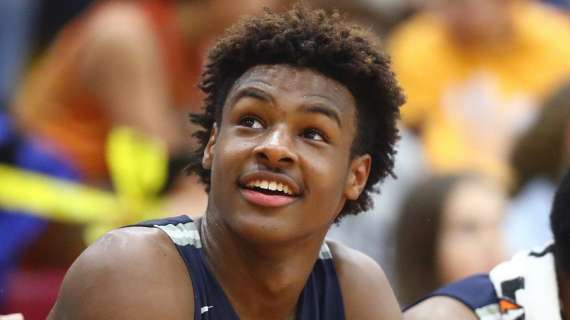 According to reports from The Athletic, the NBL could also be an option for Bronny James, LeBron's oldest son. So many options for him for the next year: GLeague Ignite team, college and the Australian league. Recently Charlotte Hornets guard LaMelo Ball and Oklahoma City Thunder guard Josh Giddey played in the NBL before the NBA Draft.
Decision days in the James family, with the Lakers awaiting answers from LeBron, who is now eligible for a contract extension. The future Hall of Famer aims to play with his son in the NBA before retiring. Bronny, 17, will be eligible for the NBA Draft 2024.
Meanwhile, no time is wasted in Australia, and it is no secret that the Sydney Kings have tried to bring Bronny to their team. "There's only one city big enough for LeBron and Bronny, and that's Sydney," Kings owner Paul Smith said in March. "We would fill 18,000 seats every week."