Italy, the roster for the upcoming games: first time for Petrucelli, Okeke, Severini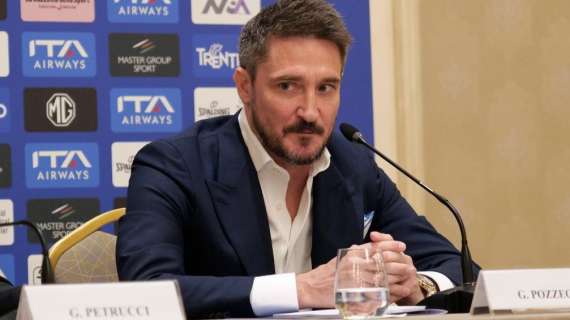 Gianmarco Pozzecco's adventure on the National team bench officially begins. The first official match will be against Slovenia (Saturday, June 25 at the Allianz Dome, 8:30 p.m.), against Luka Dončić and brothers Goran and Zoran Dragić.
At the end of the game against the Slovenians, Italian head coach Pozzecco will release the list of summoned players for the game in Brescia (June 28/July 1) and for the trip to Almere, where the Azzurri will take on the Netherlands on July 4 (7:30 p.m.) in the last game of the first phase of qualification for FIBA World Cup 2023.
First time ever with the Senior for Luca Severini, Leonardo Okeke and John Petrucelli, who recently received an Italian passport. Returning to the Azzurro are Achille Polonara and Marco Spissu, whose last appearances were in the Olympic quarterfinal against France in Tokyo last summer. For Guglielmo Caruso and Tomas Woldetensae new call-up after the 2021 training camp.

#00 Amedeo Della Valle (1993, 194, G, Germani Brescia)
#0 Marco Spissu (1995, 184, P, UNICS Kazan - Russia)
#7 Stefano Tonut (1993, 194, G, Umana Reyer Venezia)
#12 Diego Flaccadori (1996, 193, P, Dolomiti Energia Trentino)
#18 Matteo Spagnolo (2003, 193, P, Vanoli Cremona)
#20 Mattia Udom (1993, 200, A, Happy Casa Brindisi)
#25 Alessandro Lever (1998, 208, A/C, Allianz Pallacanestro Trieste)
#30 Guglielmo Caruso (1999, 208, C, Openjobmetis Varese)
#31 Michele Vitali (1991, 196, G/A, Umana Reyer Venezia)
#33 Achille Polonara (1991, 205, A, Fenerbahce Beko – Turchia)
#40 Luca Severini (1996, 204, A, Bertram Derthona Basket Tortona)
#43 Leonardo Arinze Okeke (2003, 206, C, Novipiù JB Casale Monferrato)
#45 Nicola Akele (1995, 203, A, Nutribullet Treviso)
#53 Tomas Woldetensae (1998, 196, G/A, Openjobmetis Varese)
#77 John Petrucelli (1992, 193, G/A, Germani Brescia)