EuroLeague | Nicolas Laprovittola to extend with Barcelona until 2026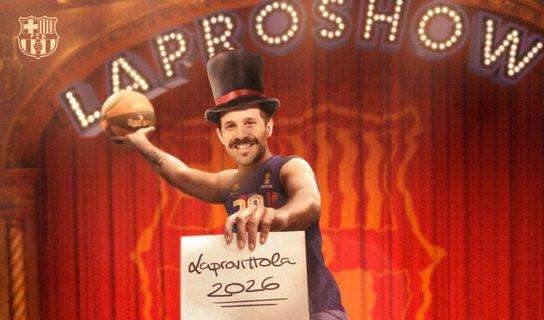 Nicolás Laprovittola will remain at FC Barcelona until June 30, 2026. The Argentinian playmaker's contract would have expired in 2023, but now he adds three more seasons.
The 32-year-old had a great 2021/22 under Sarunas Jasikevicius , being named to the Liga Endesa All-Star Team thanks to his 9.3 points per game (56%), 2.5 assists in 20 minutes per game. In EuroLeague, Laprovittola recorded his best stats ever with 9.6 points (44% from 3pts), 3.1 assists and a 9.8 rating in 20 minutes per game.
"I am very happy. Last season was a step forward for me and the club put their long-term trust in me. This has never happened to me before. The team and the club are aiming high, there are many things to do and I hope we win many trophies. Barcelona is a lovely city for my family. My daughter Bruna will speak Catalan before me. We are very happy here. We have to be united as a group because we all want to achieve great things. The club is working hard for us to win titles and we have to function as a unit."