TJ Parker is no longer the coach of Asvel Villeurbanne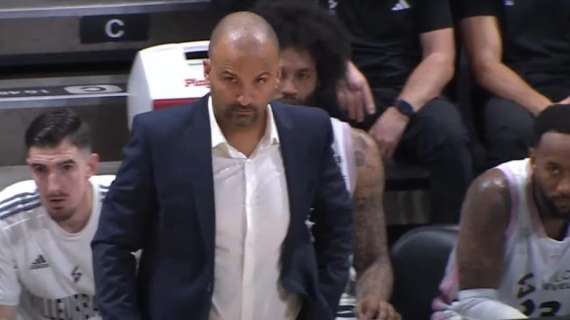 TJ Parker is no longer the coach of Asvel Villeurbanne. After losing its fourth EuroLeague game this season out of as many played, the French club decided to make a change and relieved its coach, despite having a multi-year contract until the end of the 2025-26 season. "After a season that did not live up to expectations, the club's management has decided to part ways with its coach with immediate effect," the statement read. "As of Sunday, the professional team will be temporarily managed by the couple Jean-Christophe Prat and Pierric Puopet."
Having arrived at the club in 2013 as an assistant, Parker was promoted to head coach in 2020. At the helm of Asvel, he has won every trophy on the national stage (French champion in 2021 and 2022, winner of the French Cup in 2022 and the Leaders Cup in 2023). Already at the end of last season there were rumors of a possible change of direction for the team owned by his brother and former NBA star, Tony. In addition to the EuroLeague defeats, Asvel started 2023/24 with four losses in seven LNB games. The leading candidate for the French bench remains Gordon Herbert.