Monaco reportedly offers 2.5mln per season to Nikola Milutinov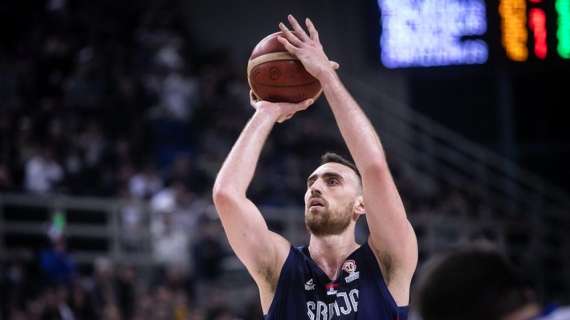 Not only Virtus Bologna and Olympiacos have Nikola Milutinov in their radar. According to SDNA, the Serbian big man has reportedly received a major offer from AS Monaco Basket: 2.5 million euros per season for the 28-year-old, who remained in Russia at CSKA Moscow this season despite the club's exclusion from the EuroLeague.
The player is currently in Greece and is a free agent, with Olympiacos seemingly favored to sign him. Indeed, Milutinov's desire would be to return to the Reds' jersey, with which he has already played from 2015 until 2020, winning a Greek championship. However, the reported proposal from Monaco, which meanwhile has to define the future of coach Sasa Obradovic, is certainly tempting as it is much higher than Oly's (around 1.5 million euros per season, excluding bonuses).