Kendrick Nunn in EuroLeague: the 28yrs old signs with Panathinaikos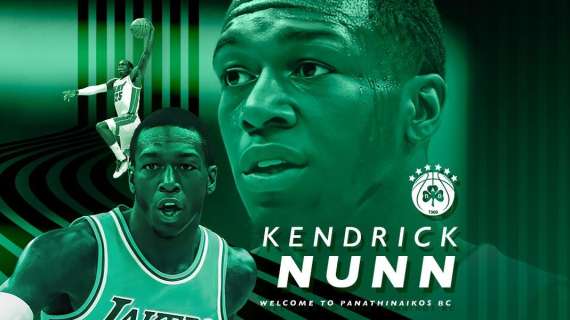 After the anticipation of owner Dimitris Giannakopoulos, the club's official note also arrives: Kendrick Nunn is a new Panathinaikos player. The 28-year-old Illinois and Oakland product lands in Europe after spending five years in the U.S., first in the GLeague with the Santa Cruz Warriors, then in the NBA between the Miami Heat, Los Angeles Lakers and Washington Wizards.
One-year deal until the end of the season. According to Sport24, the cost of the deal would be 1.5 million euros excluding bonuses. As a result, the player will be one of the highest paid in EuroLeague and with his arrival is expected to be a restart for coach Ergin Ataman's Panathinaikos, which started in Europe with 2 wins and 3 losses despite a pharaonic market in the summer.