Erkan Yılmaz is a new player of Anadolu Efes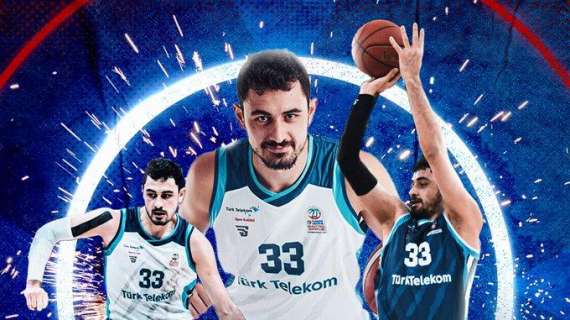 After Tyrique Jones, new Anadolu Efes coach Erdem Can decided to bring also Erkan Yılmaz from Turk Telekom. The 25-year-old forward had an important role in Ankara, finishing in the Turkish league with an average of 7.8 points per game and also 5.5 rebounds, 2.9 assists. He also made a good impact in Europe where in the EuroCup he put 6.7 points per game with 4.4 rebounds and 2.6 assists in 21.0 minutes.
For Yilmaz it will be his first experience in the EuroLeague. In his past only experiences in Turkey, including Bahcesehir, Banvit, Yeni Mamak Spor and Yesilgiresun. The agreement with Efes is for two seasons.