Kostas Antetokounmpo officially leaves Fenerbahce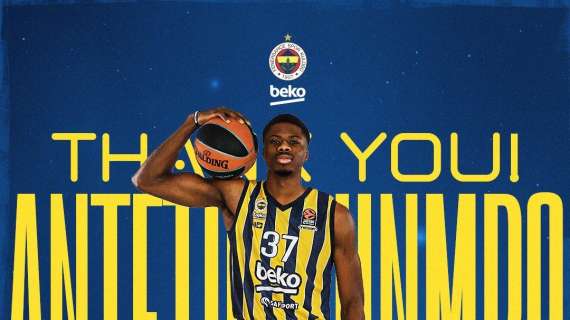 Fenerbahce announced that Kostas Antetokounmpo, who was part of Coach Itoudis' roster in the 2022/23 season, is leaving the club. "We thank Kostas Antetokounmpo for his contribution to the Fenerbahçe family and wish him success in the new phase of his career," the club said.
Having arrived to the team in mid-December after starting the season with the Windy City Bulls in the GLeague, Kostas Antetokounmpo averaged 2.7 points in his second EuroLeague experience after 21/22' with Asvel, with also 0.8 rebounds in 14 games and 6.8 minutes per game.