EuroLeague | Freddie Gillespie is a new player of Bayern Munich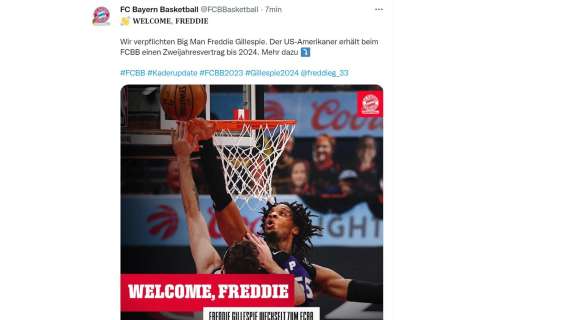 Freddie Gillespie is officially moving to Europe. The 25yrs old center has signed a deal with EuroLeague club Bayern Munich, as announced by the team. Two-year deal valid until June 2024.
Gillespie, 206cm, is on his first experience in Europe. Pro since 2020 after leaving Baylor, he has played in the NBA GLeague and in the NBA, where he had 29 games between the Toronto Raptors and Orlando Magic.